Items for sale

Dec 2009

Having redecorated the living room, no place for this water colour painting

Original water colour "Star Inn, Wheeler Street, Whitley, Surrey" by "F W Morgan"

This painting hung in my parents' house for many years, I have had it since the late 80s. The depiction suggests turn of the century, but I have no evidence of any specific date.

Here are 4 shots, designed to show the overall picture in as much detail as I can. I have tried to get a fair reproduction of the colour.

1) The whole picture in frame (click for a larger image)
Apologies that this slightly blurred, however the overall effect is pretty clear. I don't think anyone will be buying this for the frame ! The pictures below focus on the painting and are suitably sharp.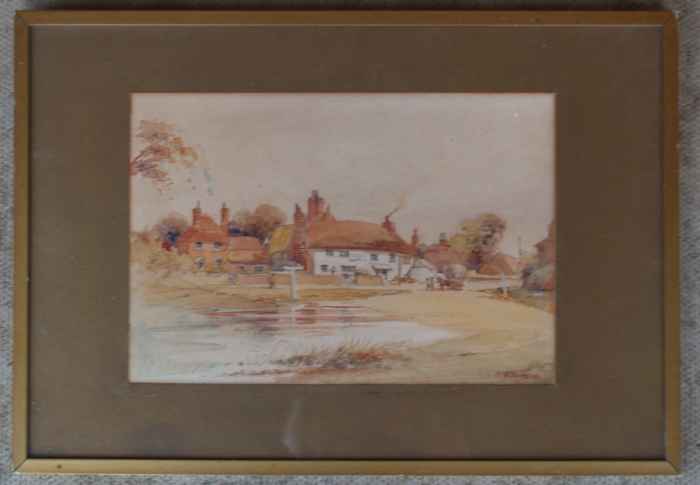 2) Closer shot of just the picture (click for larger image)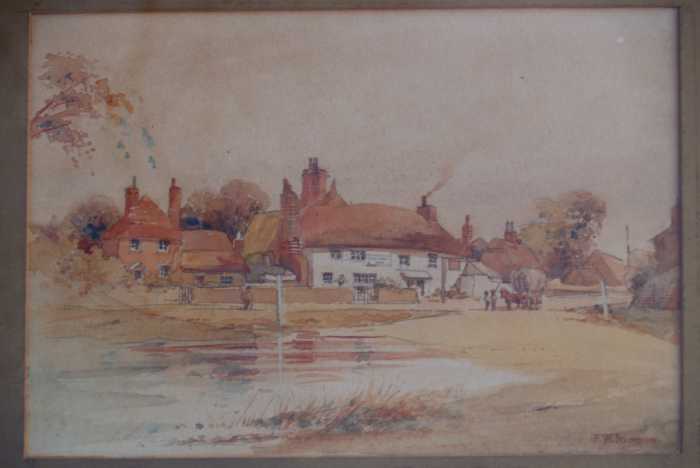 3) Close up of signature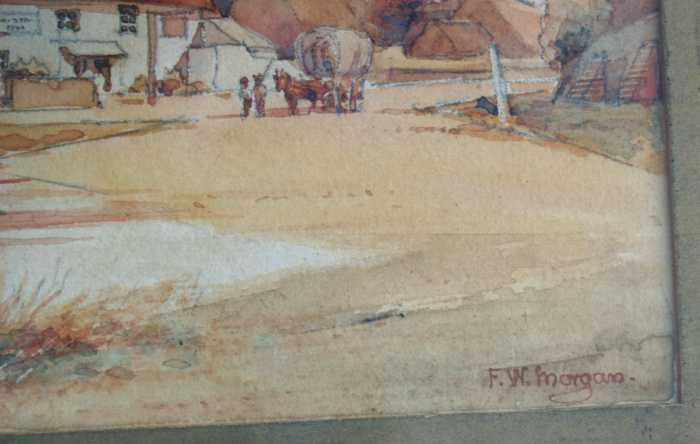 4) Back, including the label describing where it is. Sadly I have no idea what the other label used to say. (click for larger image)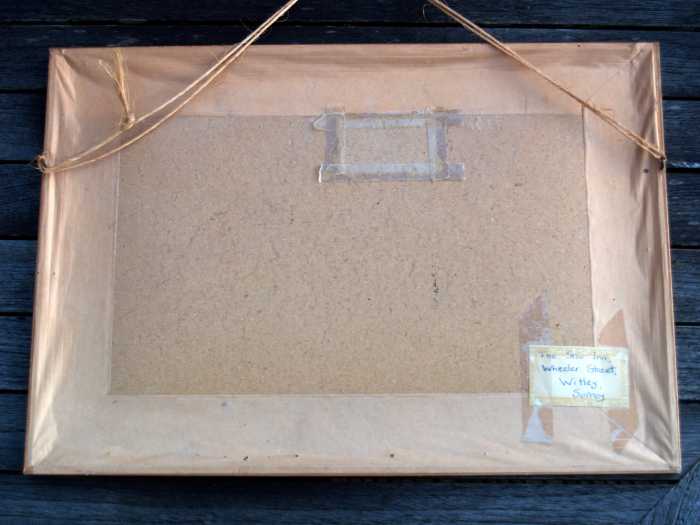 Back to home page